KING ISLAND & BARNBOUGLE GOLF PACKAGES
FLY, PLAY & STAY AT SOME OF AUSTRALIA'S FINEST & MOST REMOTE GOLF COURSES.
Bass Strait Golf is the leading provider of private charters and packages to the four world-class courses of the Bass Strait Triangle – Barnbougle Dunes, Barnbougle Lost Farm, Cape Wickham and Ocean Dunes.
With over 35 years of aviation experience, Bass Strait Golf offers golfers all-inclusive golf, accommodation and transfer packages ensuring a seamless experience so that you have more time to concentrate on your golf game.
BARNBOUGLE DUNES
Consistently rated in the top 40 courses in the world and top 5 in Australia, Barnbougle Dunes was the first course at the Barnbougle Complex. Designed by US Architect Tom Doak and Australian Mike Clayton, The Dunes meanders along the coastal dunes that separate stark beaches from undulating farmlands, providing a tough but fair challenge for golfers of all abilities.
BARNBOUGLE LOST FARM
The younger sister of The Dunes, Lost Farm is a 20-hole Links Golf course located just a short pitching wedge across the river from The Dunes. Consistently ranked in the top 100 in the world, upon opening Lost Farm debuted as #2 public golf course in Australia (behind Barnbougle Dunes) by Golf Australia Magazine and is presently rate #3.
CAPE WICKHAM
Located on the northern tip of King Island, almost all the holes on Cape Wickham wind along the rugged Bass Strait Coastline. Designed by US architect Mike DeVries, Cape Wickham opened in late 2015 and debuted in Australian Golf Digest at #3 in Australia followed by an international ranking of #23 in the World by US Golf Digest shortly thereafter.
OCEAN DUNES
Situated along 2km of King Island's majestic coastline, Ocean Dunes weaves so close to the shore that golfers could be mistaken for thinking they are playing the strait itself. Designed by Australian course designer Graeme Grant, Ocean Dunes provides mesmerizing views at every turn. With it's majestic backdrop of Bass Strait there is little wonder why the new addition to Aussie golf debuted at #4 public access course in Australia.
A family owned and operated business for over 35 years, Bass Strait Golf and it's airline partners were the first to fly golf-only charter flights over Bass Strait. We fly over 4000 golfers to Tasmania and back per annum, and since commencing golf charters in 2008, over 25 000 golfers have used us as their preferred airline charter service.
Will You Be Crowned The Next

BARNBOUGLE DUNES & LOST FARM
TWO NIGHTS – THREE ROUNDS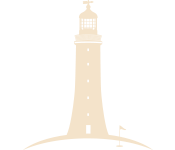 CAPE WICKHAM & OCEAN DUNES
TWO NIGHTS – THREE ROUNDS
THREE NIGHTS – FOUR ROUNDS